We are pleased to welcome yourways to AeroCRS family, yourways just entered the market with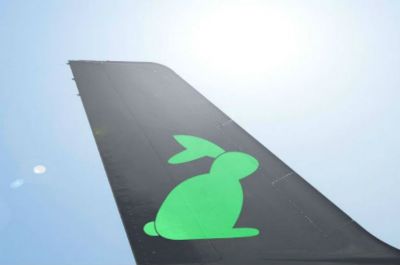 flights to the northern German island region.
yourways is the first European company to use a brand-new Quest Kodiak aircraft. The turbine-powered plane offers eight seats, plenty of space and seat spacing, is quiet and comfortable. This aircraft has been in use for many years in other parts of the world, even under the most extreme conditions, and is characterized by uncompromising reliability and safety. With the Kodiak, yourways is currently the only company that undertakes flights within the North German island region with a turbine-propelled propeller aircraft.
For yourways, airline standard applies. The standard has been set of twos that need to know it. Tim Haferl and Benjamin Götze are both experienced airline pilots, examiners and longtime former managers of the second-largest German airline. They founded and run the company and set the highest standards on technology as well as on the personnel and their training.
In addition, yourways will donate one Euro per booking for environmental protection and conservation projects in the Wadden Sea. Because not only transportation is important to yourways, but also our environment!
Mr Benjamin Götze, Founder of yourways said: "We decided for AeroCRS because of the versatile system, it's good value for money, a lot of personal commitment in the company and a fast and professional support".
Mr Meir Hadassi, AeroCRS CEO said: "We are very happy that yourways chose to use AeroCRS reservation system. We believe in their plans and we will do anything from our side to assist yourways to achieve their goals and to grow the airline with more destinations and to expand their fleet as well"
AeroCRS provides an online reservation and operation system for small-medium size airlines, offering reservation system (B2B and B2C), CRM, Inventory management, DCS, Full ecommerce website with CMS, BI dashboard & reporting center, Analytic tools, open API, connectivity with distribution channels, digital marketing services and more.
For more information about yourways, please visit www.yourways.de
Contact:
Ram Beery, Sales Manager
114 Begin St. Tel Aviv, Israel
+972(3)7219664 ext. 806
ram@aerocrs.com