AeroCRS Partner Program
Helping partners build successful AeroCRS based solutions
AeroCRS Partner Program is the global partner program for technology and consulting businesses that can leverage the AeroCRS solutions for the benefit of their customers. the AeroCRS partner program helps companies build, market, and sell the AeroCRS services offerings providing valuable business, technical, and marketing support.
As an AeroCRS Partner, you will differentiate your business, reach new customers faster, and engage with the existing customers by allowing customers to use the robust architecture of AeroCRS solutions.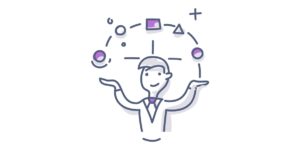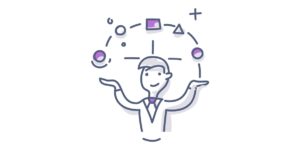 Build your AeroCRS expertise
Build and strengthen your business when you register with the AeroCRS Partner Program by taking advantage of the exclusive technical training for AeroCRS Partners, discounts on the AeroCRS training program, and more.

Access Customer Leads
As your AeroCRS Partner expertise grows, you become eligible for marketing opportunities, you gain access to Regional Account Managers who can guide you through your partner journey and provide you with leads in your respective market.

Get Go-to-Market support
AeroCRS Partners can gain visibility with customers through marketing opportunities including co-branded campaigns, joint customer-facing webinars, case studies, event sponsorships, as well as feature placements on the AeroCRS Articles.
AeroCRS Partner Program Types
Referral Partners
AeroCRS Referral Partners are professional services companies or personnel that can help the AeroCRS regional account managers contact companies which are in need of AeroCRS services but they don't have the capability to complete the selling cycle or the implementation process.
AeroCRS Referrals Partners include agencies, managed service providers, and value-added resellers.
Consulting Partners
AeroCRS Consulting Partners are professional services companies or personnel that can help customers of all types and sizes design, architect, build, migrate, and manage their routes on AeroCRS, accelerating their journey to success. AeroCRS Consulting Partners often implement AeroCRS Technology Partner solutions in addition to the professional services they offer.
AeroCRS Consulting Partners include system integrators, strategic consultancies, agencies, and managed service providers.
Technology Partners
AeroCRS Technology Partners can provide hardware, connectivity services, and implementation services for AeroCRS solutions, a technology partner will be the first tier support for AeroCRS customers and can provide additional implementation services to AeroCRS solutions.
As a technology partner, AeroCRS will provide you with the tools you need to manage support for the joint customer alongside additional tools.
AeroCRS Technology Partners can include network managers, IT Providers, and independent software vendors (ISVs).