AeroCRS is happy to welcome Peakwork as our new distribution partner. As of today, airlines that are using AeroCRS Network can activate the API connection with Peakwork and distribute their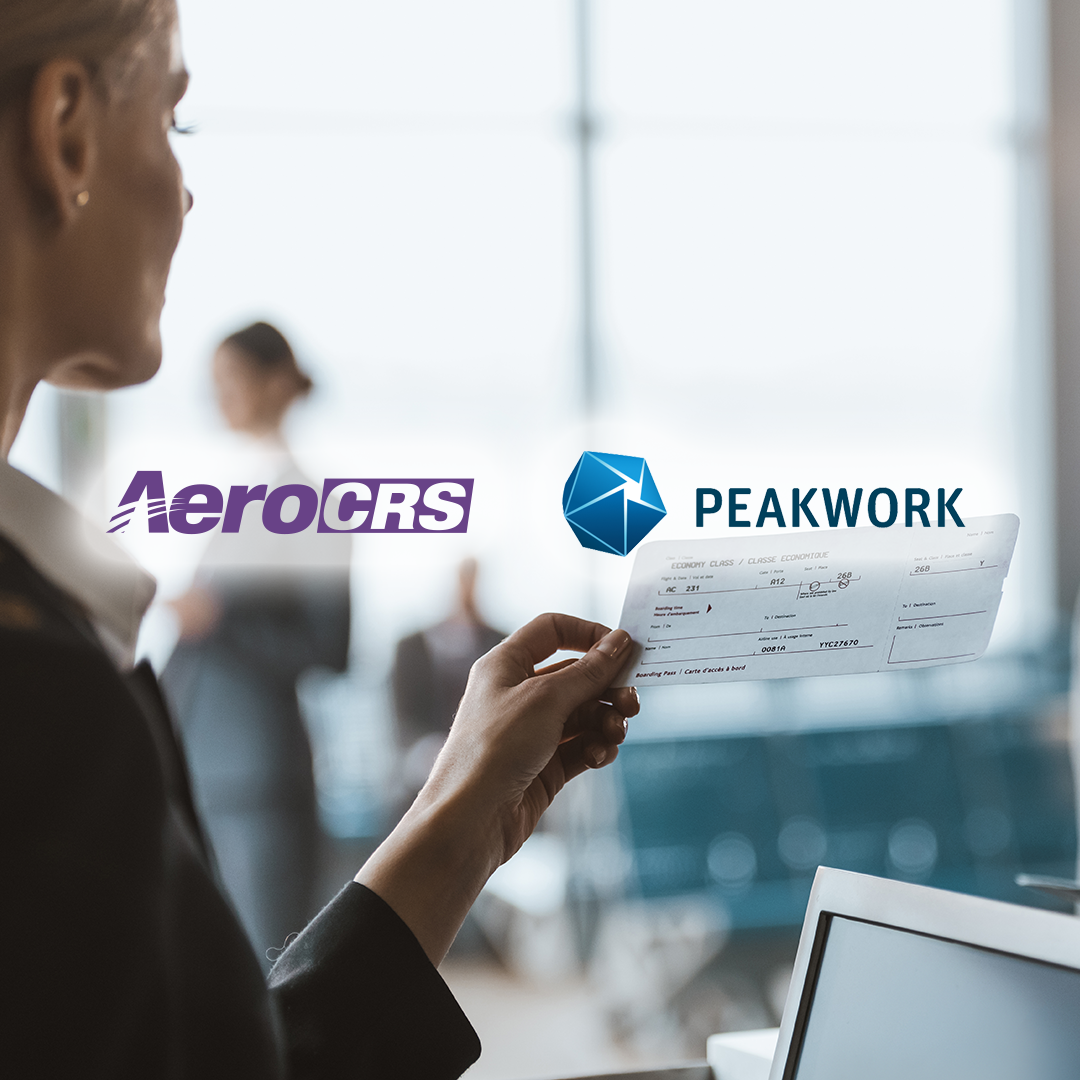 inventory via Peakwork distribution channels.
AeroCRS Network is an online distribution platform for airlines, it's based on API integrations to +20 distribution channels around the world. Any airline can increase its sales and boost its online presence by using AeroCRS Network, no matter which PSS solution it is using today.
Peakwork operates direct connections to numerous airlines, consolidators, and flight brokers, providing access to the world of tour operators, dynamic packaging, and distribution via the Peakwork Leisure Travel Network. Peakwork also enables connectivity and sales on global metasearch and OTA partners' websites.
Among Peakwork customers, you can find airlines such as Lufthansa Group, Aegean Airlines, Vueling and more, tour operators like TUI, DER Touristik as well as the global distribution, metasearch and OTA partners, Google, Kayak, kiwi.com and more.
If you would like to know more about AeroCRS Network or how to activate the connection with Peakwork, please contact me at ram@aerocrs.com
For more information about Peakwork, please visit www.peakwork.com
Best regards,
Ram Beery,
Product Manager – Distribution.