Using AeroCRS Pro' services, Lift Airline, one of the hosted airlines of AeroCRS PSS made a successful transition to its new IBE that was designed by AeroCRS UX/UI designer according to Lift Airline requirements. The process was very interesting and educative for both of the teams, from concept to production.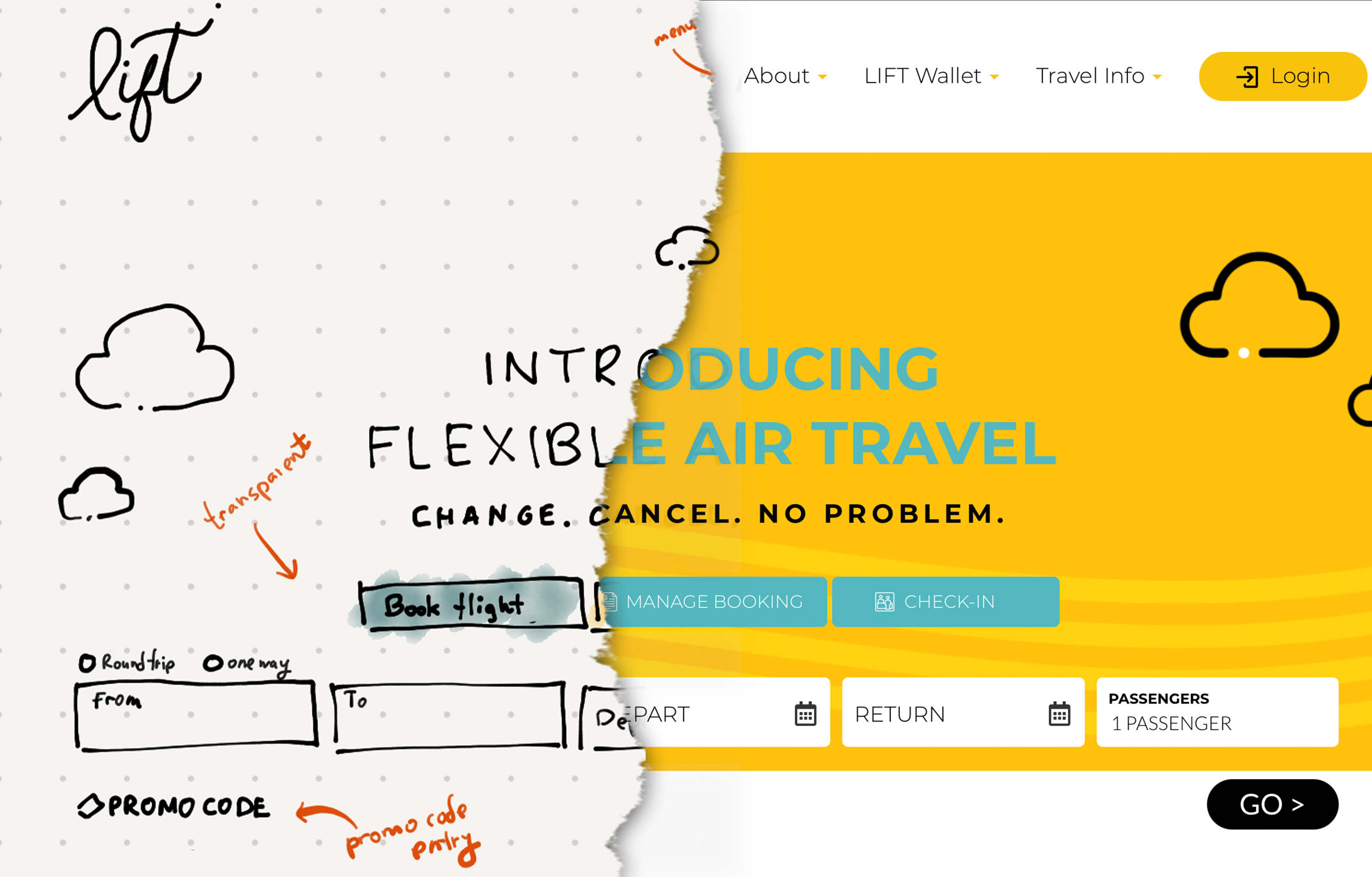 Mr. Jonathan Ayache – Chief Executive Officer of Lift Airlines commented: "We launched our first website with AeroCRS in less than a month after signing our agreement. It was simple, functional and worked well but we always knew that there was more we could do to improve the user interface. Over the last 2 months we worked closely with the AeroCRS team to better leverage their features and tools and improve the customer experience.
A few examples include differentiating the UI/ UX between desktop and mobile, adding in an FAQ section using an accordion menu structure, launching branded fares and LIFT wallet top ups.
The result has been a more seamless experience for our customers who are now able to book in a few quick steps on any device and find answers to the questions more easily.
It's still a little early to assess the impact but we expect an increase in conversion on our website and fewer queries from customers due to the intuitive and simple interface."
Mrs. Yulia Peres – Frontend Developer & UX/UI Designer in AeroCRS commented: "In order to create the best web design for Lift, first, we made research about the target audience, client objective, client services, locations, and destinations. One of the advantages was that the Lift team had an idea of web design and together we made the realization of it in the best match. Lift is a company that knows its users, therefore it was very beneficial.  One of the challenges was to create a page with specific design that can be easily changed by client in any time without any impact on the design. With all the effort and creativity from both sides, the new-age airline website has been successfully published. For me, it's been a pleasure working with the Lift team.״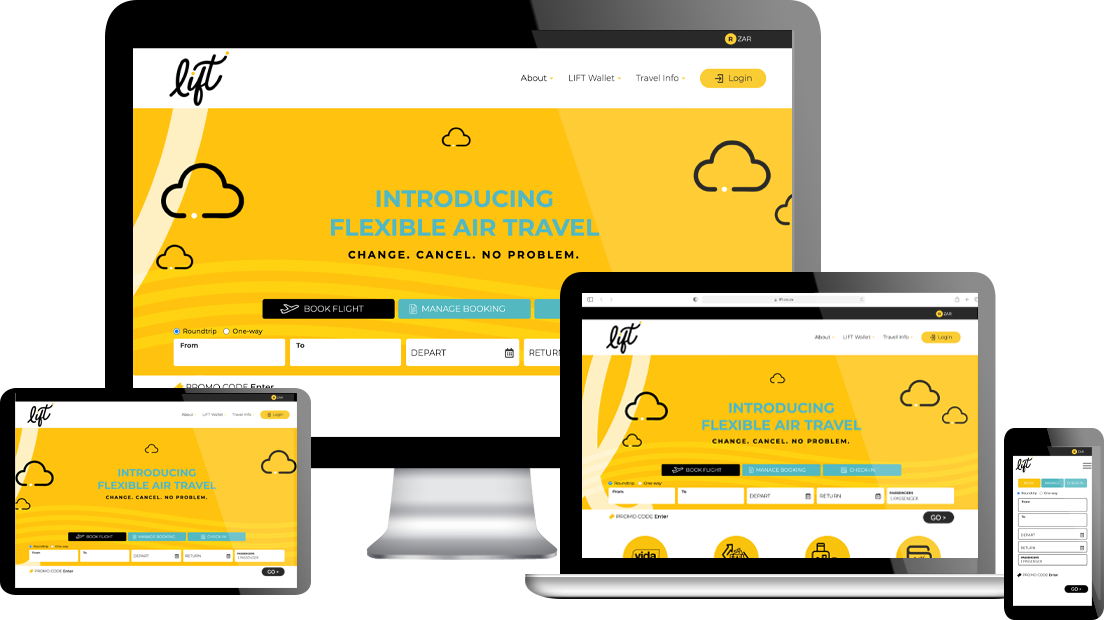 AeroCRS provides innovative, user-friendly, and cloud-based solutions to more than 60 airlines all over the world. AeroCRS solutions include – AeroCRS PSS, a robust online reservation system that consists of full IBE, open API, B2B platform, Fare Branding, Flights and Fares Management, FFP, Reporting Center, and much more. AeroCRS Network – an online distribution platform that consists of +20 API integrations to leading distributors, and AeroCRS Analytics – a robust tool for business intelligence and reporting.
For more information about Lift please visit: www.lift.co.za