Afrijet Business Services, based in Libreville the capital of Gabon and operate from their private terminal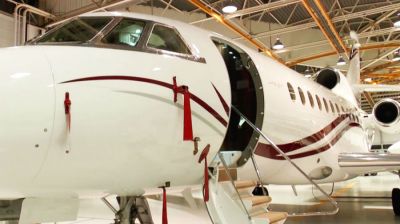 at Airport Leon M'ba. Afrijet offers domestic flights, on daily basis, from Libreville to Port Gentil and return, using a fleet of ATR-42 and ATR-72. Soon, Afrijet plans to expand their network to more domestic destinations like Franceville and also to the neighbor island of Sao Tome. In addition, Afrijet also offers private business charters using two Falcon 900 and aircraft management services.
AeroCRS is happy to announce that Afrijet Business Services, finished the implementation of their PSS system and now officially gone live with online bookings.
Hervé Gueusquin, the Managing Director of ABC, Airline Business Consultants, said: " AeroCRS is a great one-in-all tool for airlines and for start-ups especially. AeroCRS provides at a very reasonable cost what airlines need in terms of Distribution Channels, DCS, Inventory Management, Revenue Management, Loyalty Program and a lot more. With easy online access to the system, every step of an airline operations is there. AeroCRS support is very quick and available in several channels to help and answer the questions me and my team have from time to time. I have implemented AeroCRS for Afrijet in Gabon and FlyART in Chad and it is exactly what is needed to start an airline."
AeroCRS provides an online reservation and operation system for small-medium size airlines, offering reservation system (B2B and B2C), CRM, operation, DCS, website with full content management system, BI dashboard & reporting center, open API, connectivity with distribution channels and more.
For more information about Afrijet Business Services, please visit flyafrijet.online
Contact:
Ram Beery, Sales Manager, +972(3)7219664 ext. 806
ram@aerocrs.com