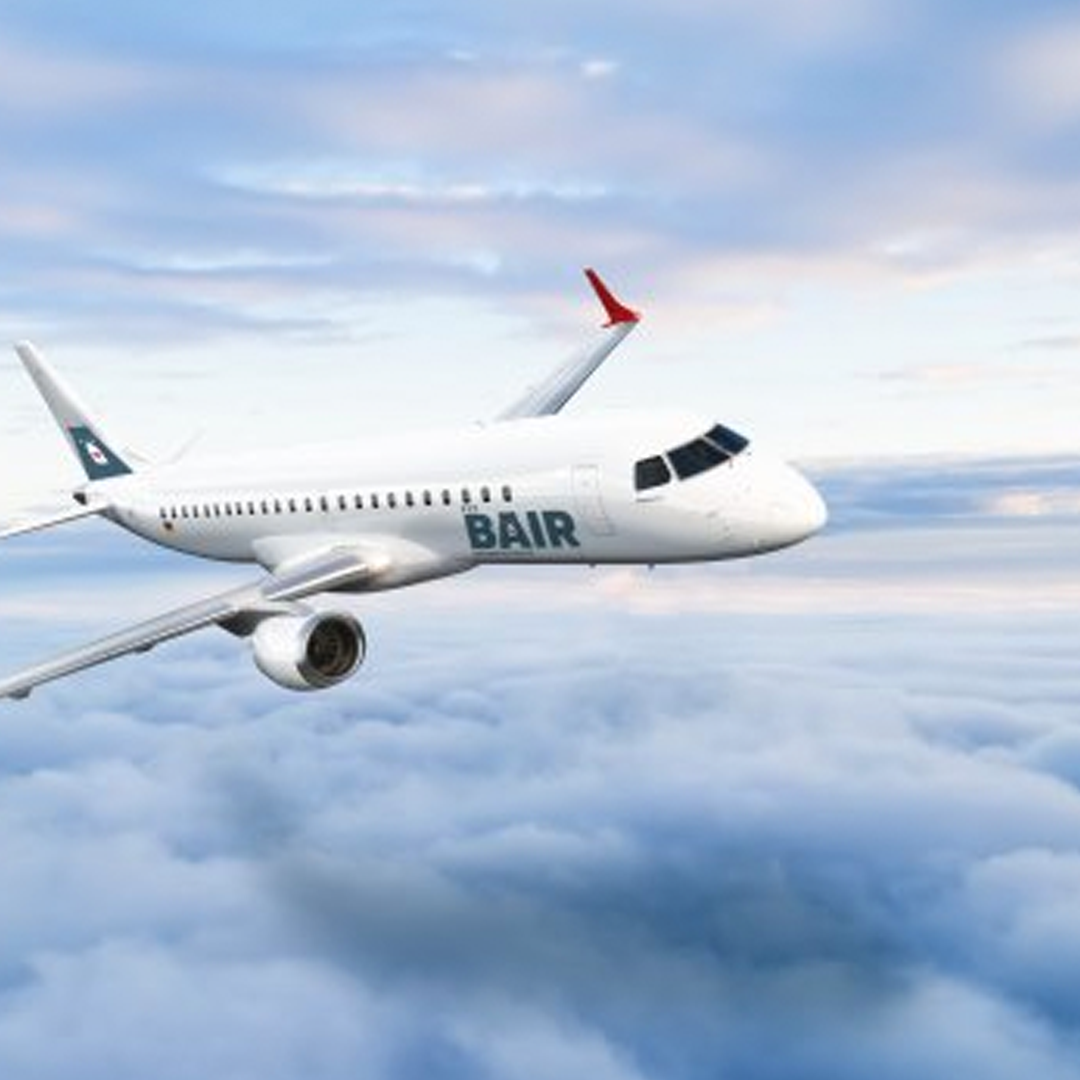 We proudly announce one of our newest airline customers – flyBAIR, which is now live with AeroCRS PSS and AeroCRS Network – an online distribution platform that enables airlines to sell their content on +20 distributors like Kiwi.com, Travelfusion, KAYAK, Peakwork and more.
flyBAIR is a virtual carrier from Bern, Switzerland, that will start operations in summer 2020 to several leisure destinations such as Jerez, Olbia, Palma De Mallorca, Lefkada, Crete, and more. Flights will be operated on Embraer E190-E1 with the configuration of 112 seats of Helvetic Airways.
Mr. Emil Dyulgerov, Head of Network Management at flyBAIR said: "We are very pleased to have chosen AeroCRS as our PSS provider. Their highly robust and reliable platform will be instrumental for the start of operations as well as for the further commercial development of flyBAIR. We would like to thank the AeroCRS team for the very quick implementation process and the ongoing support and look forward to a successful partnership."
Mr Meir Hadassi Turner, CEO of AeroCRS said: "We are happy to support flyBAIR with our full suite of solutions, their positive attitude and professionalism led to the very fast implementation and going live and will lead them to success with the new airline".
AeroCRS provides cutting edge solutions to the airline industry and supports more than 60 airlines around the world. AeroCRS solutions include – AeroCRS PSS, a robust online reservation system that consists of full IBE, open API, B2B platform, FFP, reporting center and more. AeroCRS Analytics an online business intelligence solution and AeroCRS Network an online distribution platform that consists +20 API integration to different distributors.
For more information about flyBAIR, please visit www.flybair.ch
Contact:
Ram Beery, Product Manager
144 Menachem Begin St. Tel Aviv, Israel
+972(3)7219664 ext. 806
ram@aerocrs.com