AeroCRS is happy to announce that Flightlink, based in Tanzania, has finished the implementation of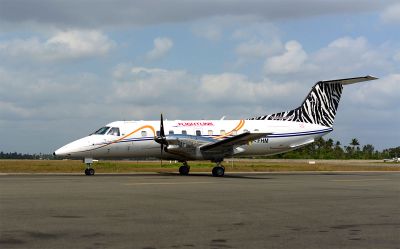 their Passenger Service Solution.
Since 2004, Flightlink is offering scheduled, charter and medevac flights to several destinations in Tanzania, such as Arusha, Dar es Salaam, Dodoma, Lake Manyara, Pemba Island, Seronera, Selous and Zanzibar. For their daily operations, Flightlink is using a mix fleet of 8 aircrafts such as Cessna 206, Cessna 208B Grand Caravan, Cessna Citation 560 and Embraer 120.
Flightlink migrated from a custom made system they used in the recent years, after they find AeroCRS reservation system as a robust solution that can improve their sales rates and reduce their scale of work by adding automated processes they did not had in the past. Moreover, AeroCRS also integrate Flightlink system with a variety of OTA's and Metasearch websites, which will give another sales channel for the airline and will increase their sales rates.
AeroCRS provides an online reservation and operation system for small-medium size airlines, offering reservation system (B2B and B2C), CRM, Inventory management, DCS, Full ecommerce website with CMS, BI dashboard & reporting center, open API, connectivity with distribution channels and more.
For more information about Flightlink, please visit www.flightlink.co.tz
Contact:
Ram Beery, Sales Manager
+972(3)7219664 ext. 806
ram@aerocrs.com
For more information about AeroCRS please visit our website: www.aerocrs.com