We are pleased to announce that Travelfusion and AeroCRS has completed the integration between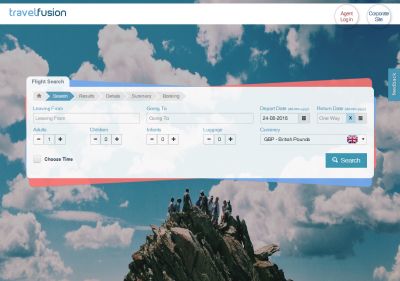 the two companies and from today customers of AeroCRS will be distributed on Travelfusion platform.
As of today, AeroCRS customers can enjoy now from more distribution on Travelfusion platform, which is the world's largest direct connect distribution and payment platform, directly linking hundreds of travel suppliers to Online Travel Agencies, Online (Corporate) Booking Tools, Travel Search and Mobile services. In addition, Travelfusion is a leading player in the IATA NDC distribution initiative aiming to help airlines to more efficiently merchandise and distribute their content to agents and users.
Travelfusion, headquartered in London (UK) with offices in Shanghai (China), was established in 2000 recognized early on how the Internet would change the travel distribution landscape. Travelfusion pioneered a low-cost Direct Connect distribution model that enabled suppliers to connect directly with online travel agencies, tour operators, and search companies. Travelfusion today aggregates 220+ low cost carriers (LCCs), Full Service Carriers (FSCs), and rail operators.
AeroCRS, an innovative and advanced supplier of reservation and operation systems for airlines (PSS & OPS). Since 2006, AeroCRS provides an online reservation and operation system for airlines, offering reservation systems (B2B and B2C), CRM, operations, DCS, websites with full content management systems, BI dashboards & reporting centers, open APIs, connectivity with distribution channels, Digital Marketing, and more.
For more information about AeroCRS, please visit aerocrs.com
For more information about Travelfusion, please visit www.travelfusion.com