AeroCRS, an innovative and advanced supplier of reservation and operation systems for airlines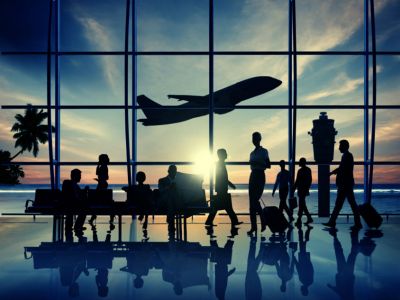 (PSS & OPS), has joined forces today with Damarel Systems, a world leader of aviation solutions. This partnership between the two companies will now allow AeroCRS customers to use Damarel Systems solutions such as Weight and Balance, L-DCS, and more, and to integrate the systems together.
As of today, the large range of services that AeroCRS provides to more than forty airlines worldwide will be upgraded with a DCS and a Weight and Balance system certified for operation on the common use platforms of all major suppliers, provided by Damarel Systems. This partnership will be a boost to AeroCRS's operations and recognition, and, moreover, a big footprint in the aviation industry.
For more than twenty years, UK-based Damarel Systems has helped their customers to automate their passenger and ground-handling operations, to improve their performance, and to reduce their costs. With a variety of products such as Passenger Handling, Airport Security, and more, Damarel provides solutions for more than 50 airlines worldwide.
Since 2006, AeroCRS provides an online reservation and operation system for airlines, offering reservation systems (B2B and B2C), CRM, operations, DCS, websites with full content management systems, BI dashboards & reporting centers, open APIs, connectivity with distribution channels, Digital Marketing, and more.
For more information about AeroCRS, please visit aerocrs.com
For more information about Damarel Systems, please visit www.damarel.com