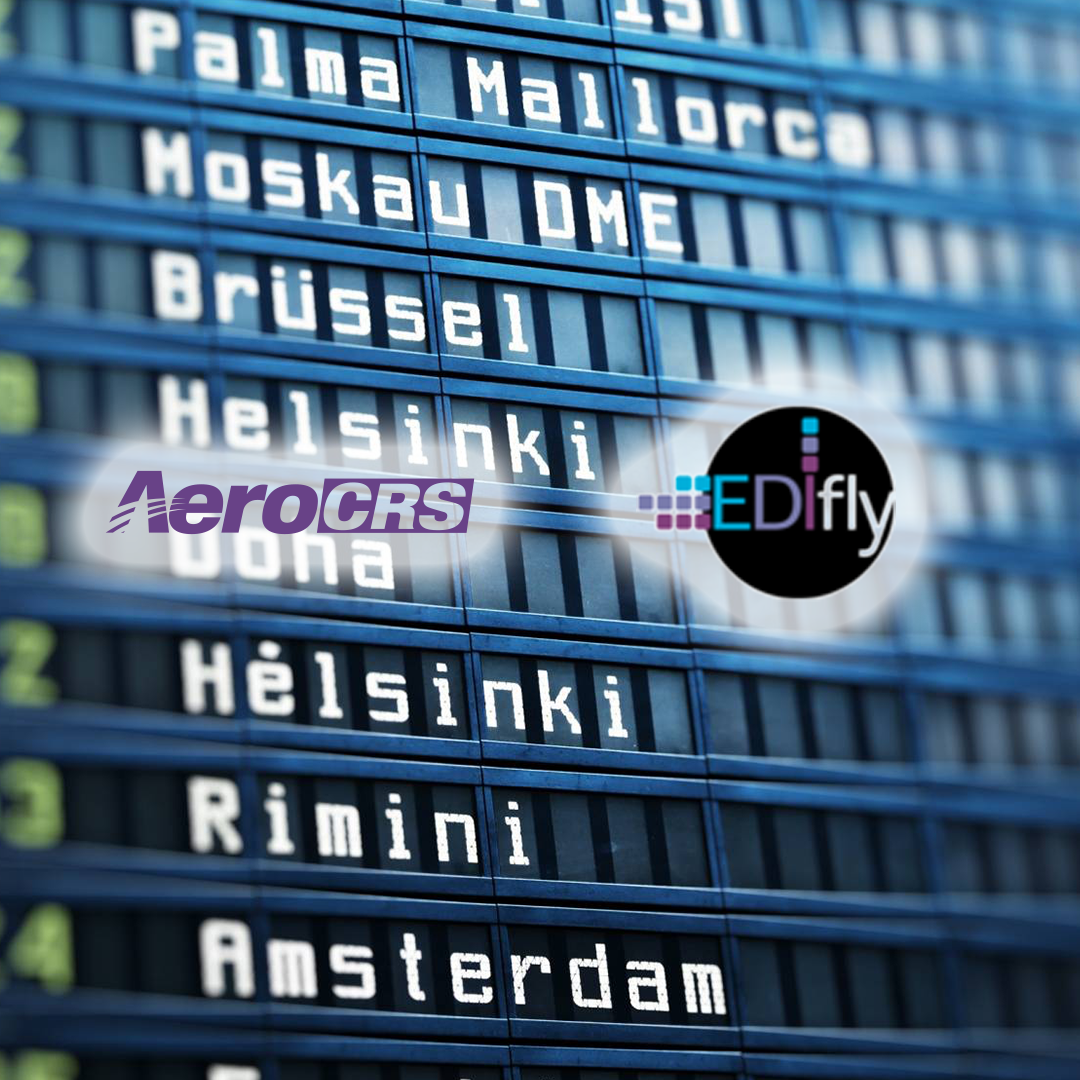 AeroCRS, Airline IT solutions provider, announces today its partnership and integration with EDIfly, the signature message handling suite invented by Innovative Software SARL in Luxembourg. AeroCRS hereby provides it's global customers the option to gradually divert legacy messaging and become independent of costly volume-based charging still dominating Type B and Type X communication, the prevailing IATA standards for communication in the aviation sector.
Since 2011 EDIfly has been providing end-to-end data security to its global customer base in all sectors of the aviation industry. The seamless integration with the legacy environment has enabled EDIfly's users to leverage current open source technology, removing direct links and costly proprietary solutions for message handling or distribution. EDIfly's rule-based engine runs on any choice of a standard operating system and lends itself to SME as well as high- availability implementations – with the capability of processing up to 2000 messages per second. Complete fallback to legacy circuits is a built-in option to assure business continuity at the lowest possible operating cost as the transmission is never charged between users of the EDIfly community.
Full-service, low-cost, and all-cargo Airlines, Ground Handlers, Airports, Governments, passenger & cargo system providers, or logistics companies use EDIfly as their core messaging platform or just to bypass legacy circuits.
Mr. Meir Hadassi-Turner, Founder & CEO of AeroCRS said: "As AeroCRS continues to innovate in many ways in order to improve and reduce the cost of operations for small-medium airlines, we are happy to implement EDIfly for the benefit of our customers, taking advantage of the internet vast infrastructure and easing the process of message processing alongside easy implementation is the way forward."
AeroCRS offers great solutions for airlines all over the world, providing them with full reservation and inventory management, revenue management, B2B & B2C, Departure Control System (DCS), full reporting center, Frequent Flyer, BI tool, a full website with CMS, distribution channels ( AeroCRS Network, VI in partnership with Kiwi.com, cost-efficient direct connectivity with Hahn Air Lines, direct GDS connectivity, interline, etc.), open API for external systems integrations and many more.
For more information about EDIfly and for a free trial, please contact sales@edifly.com or contact your AeroCRS account manager for help.