AeroCRS supplier of reservation and operation systems for airlines (PSS & OPS), have joined forces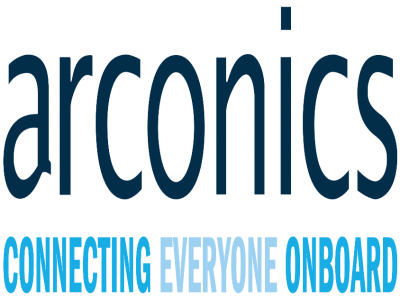 withArconics a supplier of Electronic flight bags (EFB), the integration between the two companies would help AeroCRS airlines to easily implement Arconics' AeroDocs EFB solution, while airlines using the two solutions will enjoy live manifests being pushed into the pilot's EFB with additional forms coming in the next future.
Arconics was founded in 2001 in Dublin, Ireland with a mission to help aircraft operators manage their most challenging content. Arconics created technology that allows airlines to import complex XML documents from aircraft manufacturers like Boeing and Airbus, modify them to meet their own operational needs, and deliver them to pilots and crew over a web, mobile, tablets, and EFBs on the flight deck.
Since Arconics' first deployment with Ryanair in 2001, Arconics software has been chosen by airlines including Thomson Airlines, Philippine Airlines, Air Tanker and Aer Lingus. They rely on Arconics to manage their most critical operational information in the air and on the ground, and meet their regulatory obligations.
AeroCRS, which started in 2004, provides airlines with an advanced all in one solution for small-medium scheduled and charter airlines. Among the solution features are: reservations (scheduled or charters), operations, CRM (Customer relationship management), agent management system, a full running website with a full content management system, FID (Flight information display), DCS (Check-in and Gate control), accounting and more. When a customer signs up with AeroCRS solution, the training and setup is done within one week online or at the customer location, the setup includes all the system features, including a website.
AeroCRS can help an airline get distributed, offering GDS connectivity with Hahn Air Systems, in addition to many other different channels (Mobile APP, IBE, CRS, BI, GSA, API etc.) and our system is also scanned by leading aggregators on the internet.