AeroCRS supplier of reservation and operation systems for airlines (PSS & OPS) have joined forces with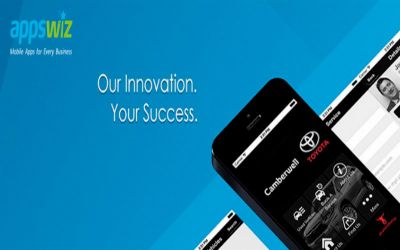 Appswiz a supplier of mobile apps. The integration between the two companies would help AeroCRS airlines to easily implement their own unique app in order to increase their sales threw the mobile channel.
AppsWiz has been operating since 2009 and specializes in cost effective and innovative mobile apps for all business. They are the largest developer in Australia, based in Melbourne and also have another office in New York.
AppsWiz have developed a platform which takes care of all the hassle and expense of getting an app developed and provide excellent ongoing IT and marketing support. Their apps work seamlessly on HTML and all Apple and Android devices. Each of AppsWiz's clients has his own App Dashboard, which can be accessed at any time to send push alerts to customers, update content, add / remove features, view downloads / feature usage and much more.
AeroCRS, which started in 2004, provides airlines with an advanced all in one solution for small-medium scheduled and charter airlines. Among the solution features are: reservations (scheduled or charters), operations, CRM (Customer relationship management), agent management system, a full running website with a full content management system, FID (Flight information display), DCS (Check-in and Gate control), accounting and more. When a customer signs up with AeroCRS solution, the training and setup is done within one week online or at the customer location, the setup includes all the system features, including a website.
AeroCRS can help an airline get distributed, offering GDS connectivity with Hahn Air Systems, in addition to many other different channels (Mobile APP, IBE, CRS, BI, GSA, API etc.) and our system is also scanned by leading aggregators on the internet.
For more information about AeroCRS please visit our press room