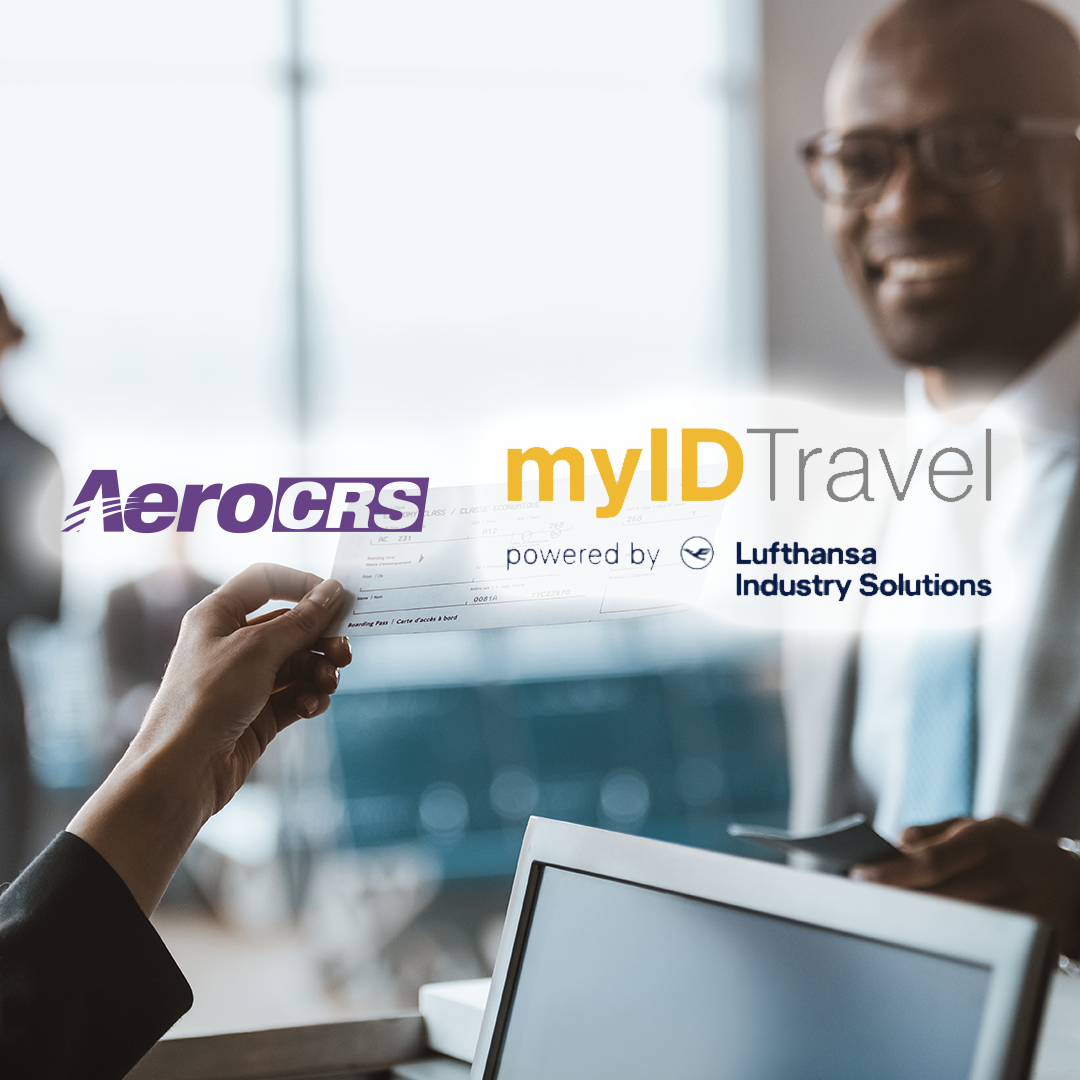 AeroCRS, airlines IT solutions provider, announces today an integration with myIDTravel. New service gives AeroCRS customers the ability to manage their employees' travel cost-efficiently and on time.
myIDTravel is an integrated cutting-edge solution developed by "Lufthansa Industry Solutions" that offers airlines efficient and simple management of the business and leisure trips of its employees. Using myIDTravel, airline's staff can conveniently book and settle flights online for themselves as well as for family members and benefit from the advantages of cloud technology. myIDTravel covers all bilateral ID agreements at once and also connected to the global distribution system (GDS) using by air carrier.
More than 300 customers, including leading airlines worldwide, profit from myIDTravel to increase staff satisfaction through easy booking process and during the travel.
Mr. Meir Hadassi-Turner, CEO of AeroCRS said: "We are excited about myIDTravel integration, as it will facilitate a booking process for employees of our customers and I strongly believe this new integration will assist AeroCRS in keeping the rapid growth of the company within the last years on a global market."
AeroCRS offers great solutions for airlines all over the world, providing them with full reservation and inventory management, revenue management, B2B & B2C, Departure Control System (DCS), full reporting center, Frequent Flyer, BI tool, full website with CMS, distribution channels ( AeroCRS Network, VI in partnership with Kiwi.com, cost-efficient direct connectivity with Hahn Air Lines, direct GDS connectivity, interline, etc.), open API for external systems integrations and many more.
For more information about myIDTravel, please visit:  www.myidtravel.com
Contacts:
Anastasia Binkin, Sales & Account Manager
AeroCRS
144 Begin St. Tel Aviv, Israel
Tel: +972(3)7219664 ext. 822
Jan Ehrhoff,  Sales & Product Manager
Lufthansa Industry Solutions BS GmbH
Staff Travel Solutions, FRA E/G-P
Am Messeplatz 1 65479 Raunheim Germany
Tel: +49 (0) 69 696 95640
jan.ehrhoff@lhind.dlh.de