With the sign-up of 12 airlines in the past year, AeroCRS a cloud based reservation system for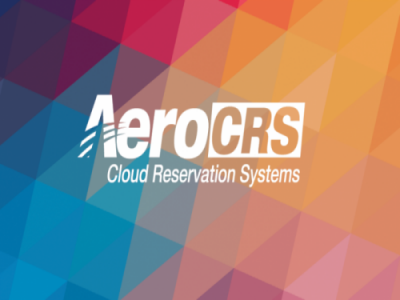 small-medium airlines, had doubled the clientele list. While focusing on the East African region, AeroCRS had expanded to new regions from Laos in the Far East to Curacao in the Caribbean, while maintaining it focus on small-medium airlines which run scheduled and charters operations.
Mr. Meir Hadassi, the General Manager of AeroCRS says the company employees and himself are proud to serve our new clients while bringing new features like GDS distribution, Mobile apps, BI and sophisticated reporting, to our new and existing clients. Meir also says that the development road map for 2014 is astonishing with the implementation of EFB (Electronic flight bag) and DCS (Departure control systems) and the planned features to the LCC (Low cost carriers) market with the total renewal of AeroCRS IBE (Internet booking engine).
AeroCRS started back in 2004 to provide solutions for the airline industry. The company was founded by industry leading IT persons from the airline industry.
AeroCRS provides airlines with an advanced all in one solution for small-medium scheduled and charter airlines. Among the solution features are: reservations (scheduled or charters), operations, CRM (Customer relationship management), agent management system, a full running website with a full content management system, FID (Flight information display), DCS (Check-in and Gate control), accounting and more. When a customer signs up with AeroCRS solution, the training and setup is done within one week online or at the customer location, the setup includes all the system features, including a website.
AeroCRS can help an airline get distributed, offering GDS connectivity with Hahn Air Systems, in addition to many other different channels (Mobile APP, IBE, CRS, BI, GSA, API etc.) and our system is also scanned by leading aggregators on the internet. Support is one of the most mission critical in the system. AeroCRS provides support in 5 different channels, E-mail, Phone, Chat, Knowledge base and Web support system. Support is unlimited and AeroCRS' team will always be there to assist you.
AeroCRS keeps on developing, and releases new features on a monthly basis. Many of AeroCRS' new features are developed according to requests and ideas for new features from her clients. AeroCRS is very flexible and changes are rapidly done to assist customers with faster time to the market.