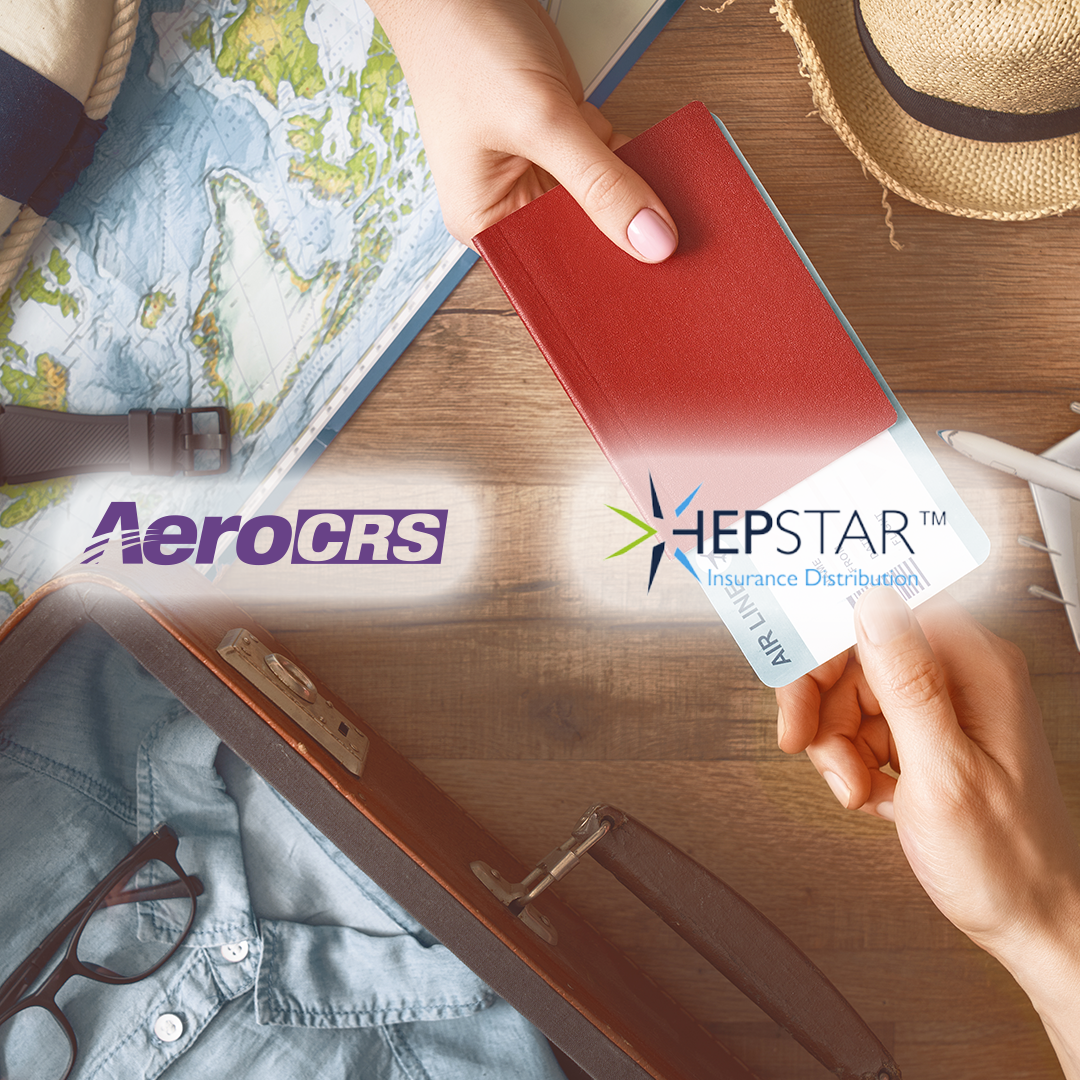 AeroCRS's new collaboration with Hepstar will increase your airline's ancillary revenue through advanced e-merchandising technology which can be activated quickly and easily. Ancillary sales are on the rise globally. This trend will only continue to become more paramount for airlines in 2020. The real question is not whether customers want to buy ancillaries, but rather how to know who prefers what, how and when to offer them.
So what is the solution?
AeroCRS, an IT provider of innovative solutions for airlines, decided to join forces with Hepstar, a global leader of personalised travel ancillary and high-end merchandising techniques, to enable recommended and personalised products to airline customers in real-time. While using AeroCRS internet booking engine, the customers will be able to add relevant and value-added travel ancillary products during the passenger booking process and the "manage my booking" process. Airlines that offer travel ancillary products will be able to enhance their customers' experience while earning valuable ancillary revenue without having to invest any technical and financial resources.
Request activation and start maximizing your ancillary revenue as soon as possible.
Meir Hadassi Turner, Founder and CEO of AeroCRS said: "We are always happy to welcome new partners that can assist our customers to innovate faster and provide value to their passengers. The integration with Hepstar is another step forward and a great service to our airlines."
Brett Dyason, Co-Founder and CEO of Hepstar said: "With the technical elements between AeroCRS and Hepstar already completed, enabling products for AeroCRS partners is just a simple signup process. AeroCRS will expand Hepstar's distribution channel and Hepstar will assist AeroCRS and their customers to offer a more personalised service to their passengers. It's a win-win situation for all."
Hepstar provides specialized ancillary merchandising services to online travel merchants by aggregating third-party ancillary content from multiple providers across the globe. Hepstar is the plug and play solution that will fast-track your travel ancillary program and ensure a customer-centric approach, keeping airline partners at the top of the online travel game.
AeroCRS has been providing IT services since 2006 to more than 60 airlines from all over the world. We provide airlines with advanced and innovative PSS, BI and Network distribution solutions. All of which are based on state-of-the-art technologies as expected from a cloud-based solution.
For more information about Hepstar, please visit:   www.hepstar.com